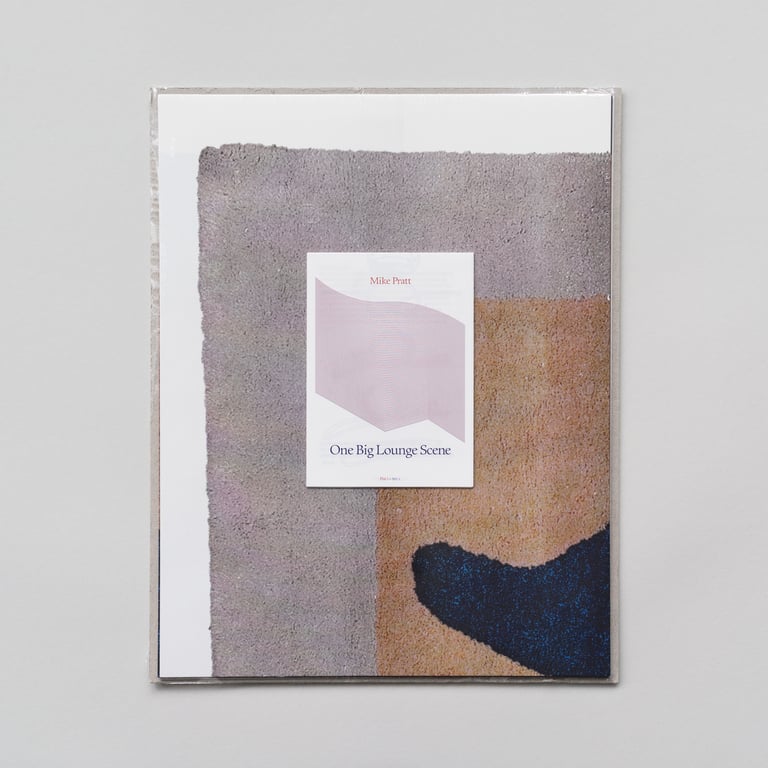 Mike Pratt, 'One Big Lounge Scene' (2016)
Mike Pratt's 'One Big Lounge Scene' is a print edition in a signed and numbered edition of 60 (+ 4 AP), consisting of a shrink-wrapped stack of 15 A3-sized risograph prints with an installation manual designed by Loes Verstappen. With the aid of this manual, a six-pack of beer and some basic household items, you can assemble and install the work yourself – at home, at work, or any other place of your choosing.
Mike Pratt was born in Sunderland, GB in 1987 and lives and works in North Shields, UK. He was a resident at De Ateliers, Amsterdam (2012 – 2014) and attended Northumbria University (2006 - 2009). In 2016 he met the King of the Netherlands because he was a recipient of the Royal Dutch Painting Prize.
To buy and pay by bank transfer, please email [email protected]